Community Working Together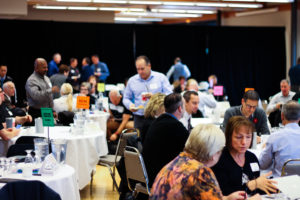 The start of November has provided many opportunities to showcase the power of community working together for a common purpose. On November 8th school based administrators from the Fraser Valley region met at Langley Education Centre to discuss the implementation of the grad program. Langley School District staff hosted this event that addressed a number of issues surfacing related to the re-designed curriculum. It certainly makes sense for all of us in the region to work together to maximize the opportunities for students. Conversation centred around four different secondary topics: careers, assessment, resources, and personalization. All those attending generated additional strategies and considerations that we need to be mindful of as we work through implementation. Questions included: how can we get all secondary educators to embrace career education, how do we change structures to address the complexities of personalizing a student's experience, how can we communicate learning to students and parents in a meaningful manner, and how can we work with post-secondary institutions to insure our students can successfully transition beyond grade 12. This collaborative journey will continue.
I was fortunate to attend the Brookswood secondary Remembrance Day ceremony. The student presentation provided a great tribute for all those that have served and continue to serve in the armed forces. District staff were very impressed with the exceptional quality of presentations held throughout the school district to commemorate this day. I also had the opportunity to attend the first Remembrance Day ceremony held in Murrayville. Once again, it was incredible to see so many families in the community turn out for this day. Well done to the organizers!
On November 10th I managed to witness the modular structure for the Langley Youth hub being put into place. It was very exciting to see the crane piecing together the eight segments of the two story structure. The building is just south of the Langley School District Maintenance yard on 64th avenue. Another great example of community coming together to make a difference in the lives of others.
Gord Stewart
Superintendent