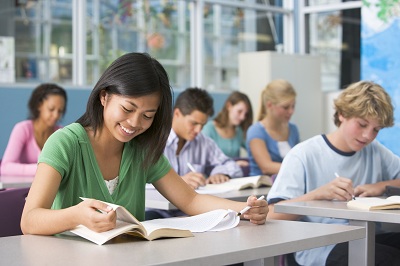 About Communicating Student Learning
Communicating student learning is a vital component of the learning process and fundamental to student success. This is an ongoing process throughout the school year that involves the teacher, the student, and the parent.
The assessment information communicated to parents includes suggestions on how to improve student learning and how parents can support their child in the process. This communication can occur in a number of ways, from traditional report cards to conferencing, to electronic communication.
The B.C. Ministry of Education requires schools to communicate formally with parents regarding their children's learning at least three times a year. In Langley Schools, teachers provide a written learning update two times a year, with a third and final summary of learning report in June. All three report cards describe what the student knows (content), can do (curricular competencies), and understands (transfer of big ideas and concepts), as well as suggestions for ways to support the learning at home.
Helpful Guide to Parent-Teacher Conferences
Please read about how to prepare for and participate in Parent-Teacher Conferences as a parent/caregiver. Student Conferences – Parent-Guardian Guide 2022Oct
What's New
Some of our elementary schools have been piloting Student-Inclusive Conferences. Watch the video below to get a sense of how this pilot is going:
Communications to Parents Regarding Shifts in How We Communicate Student Learning
In September 2020, our Elementary and Middle schools shifted away from assigning letter grades on report cards. Teachers now use the Ministry Proficiency Scale as a component of communicating student learning with families.
This change in reporting practice can be seen across the province, as school districts work to better align themselves with the Ministry of Education's reporting policy and with BC's redesigned curriculum. We believe it is vital that Langley families receive meaningful information about their child's learning. This shift will:
Focus on learning as a continuous process
Support a better understanding of learning; focus on next steps
Encourage student reflection and goal setting
Empower students to take ownership of their learning
Foster hope, efficacy (belief in themselves), and a culture of learning
Research is clear that traditional letter grades signal the end of learning by suggesting that a particular subject is mastered or completed, but learning is a continuous process. The use of proficiency levels will allow teachers to share where a student is currently at in their learning and what their next steps in learning are. This model fosters a growth mindset for students, empowering confidence that our abilities will continue to develop with hard work, effort, and determination.
Proficiency levels, as seen below, describe student learning based on widely held expectations for the grade level and time of year. Proficiency levels and the language of 'Emerging,' 'Developing,' 'Proficient,' and 'Extending' will be used to describe student progress in all subject areas within a model of communicating student strengths, areas for growth, and ways to support learning at home and in their school. The Proficiency Scale used in Langley aligns with the Proficiency Scale described in the Draft Ministry Reporting Order.
Key Findings of Research:
Grades tend to diminish students' interest in whatever they're learning.
Grades create a preference for the easiest possible task.
Grades tend to reduce the quality of students' thinking.
Further details about this transition to proficiency levels in Elementary and Middle schools were provided during an evening Family Information Session hosted virtually on October 15th. Click HERE to view the recording of this presentation.
BC Ministry of Education
Guiding Principles of Assessment in Langley
Related Articles and Posts
Questions?
For questions related to:
technical issues accessing your child's report card, please contact your child's school office.
the content of your child's report card, please contact your child's teacher(s).
the Core Competencies Self-Assessment, please contact your child's teacher(s).