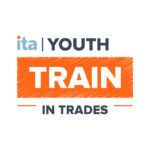 The Langley School District offers the ITA Youth TRAIN in Trades Hairstylist program at Aldergrove Community Secondary school. This program, in partnership with the ITA and the Beauty Council of BC, offers Langley students the opportunity to participate in Level 1 certified ITA training.
Students earn high school course credits, as well as post-secondary credits, while training to gain the required skills and knowledge to become a Level 1 apprentice upon program completion.  (Program Details listed below the video)
Program Length and Dates
For Grade 11 and 12 students
Runs February to following January
2 semester program
What do you learn?
Skills and knowledge to become a certified hairstylist in British Columbia
What do you leave with upon successful completion of the program?
Credit for 10 courses (40 credits)
Beauty Council of BC registration as a trainee
900 hours of credit towards the ITA Hairstylist foundation
ITA Registration as a trainee
practical work experience in the field and in the training salon
What do you need to get into the program?
Sincere interest in hairdressing
Grade 10 completion, plus Eng 11 or Comm 11
intention to graduate
fully proficient in the English language
interest in working with people