Trauma-Informed Practice in Langley Schools
September 13, 2022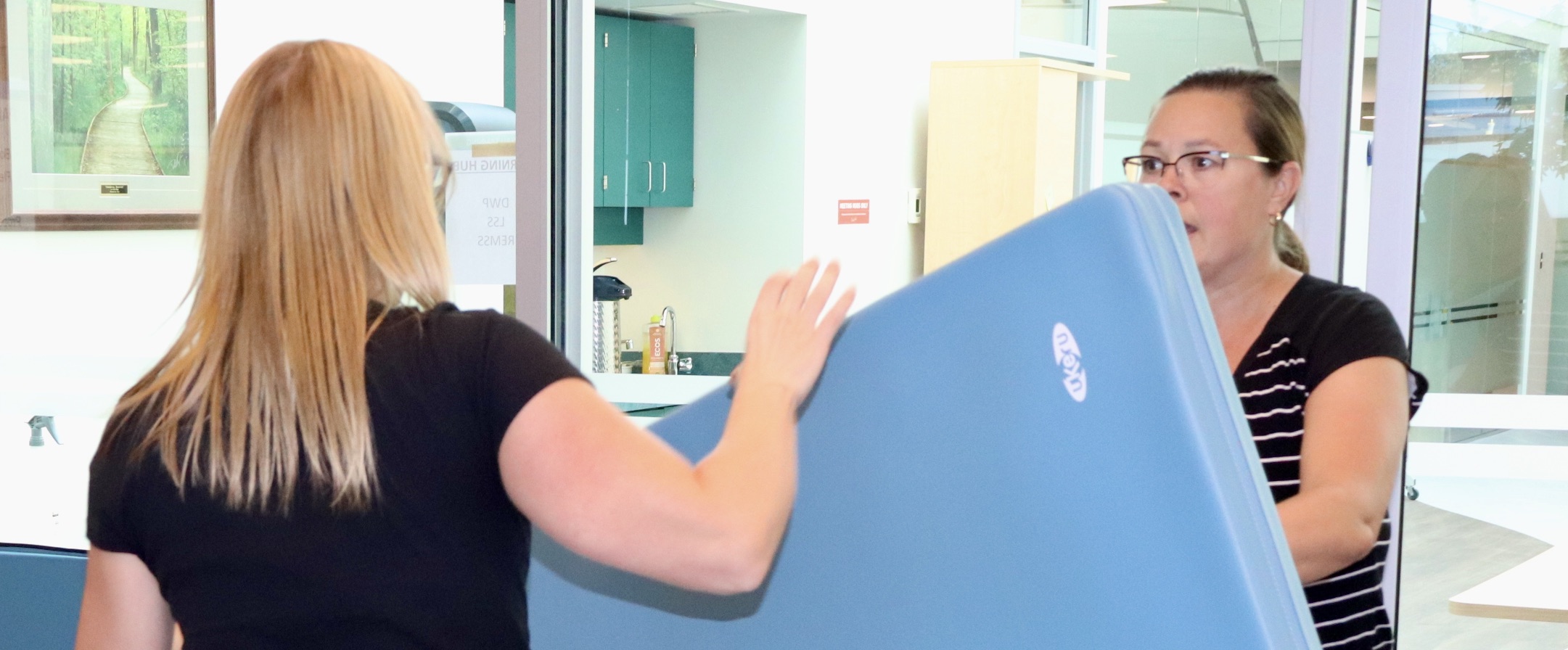 As part of the District's vision, our schools foster an inclusive and nurturing culture. The District is committed to creating compassionate learning communities to nurture the gifts of all learners. To help support all of our students, the District will begin implementing Trauma-Informed Practice training for all staff and providing specialized training for targeted staff. This training system is called Ukeru.
There are times when students are in distress and may engage in dangerous or self-injurious actions for a number of reasons. These can be challenging situations for the student, staff, and others around them. The Ukeru method is a way to manage these situations. Ukeru is a shift from control to comfort, which minimizes the use of restraint and seclusion practices to manage behaviour. As educators, we want to comfort students in distress and not control them. The use of Ukeru is aimed at keeping students and staff healthy and safe in their learning environment.
What is Ukeru?
Ukeru (oo-care-oo) is the Japanese word "to accept" or "to receive."
Ukeru is a conflict resolution system that provides specific strategies that can be used in classrooms and schools to create trauma-informed spaces.
Ukeru is training that will help strengthen relationships with students and staff.
Ukeru provides skills that help staff:

understand trauma and its effects on the brain and behaviour.
protect themselves and others.
protect those who engage in dangerous or self-injurious behaviour.
minimize the use of restraint and seclusion.

Ukeru has 3 parts:

Trauma-Informed Practice, Physical Protection Skills, Blocking Techniques.

Ukeru includes soft, cushioned, shield-like equipment used by staff for blocking.
To learn more about Ukeru in Langley Schools, please review the following resources:
Trauma-Informed Practice in Langley Schools Video (see below)
Questions or Concerns?
Parents/Guardians can contact their child's teacher, support worker, or school administrator. If additional assistance is required, families can email feedback@sd35.bc.ca and a response will be provided by a member of the District's Learning Support Services team.