TEDxYouth@Langley finds success in the face of adversity
April 15, 2021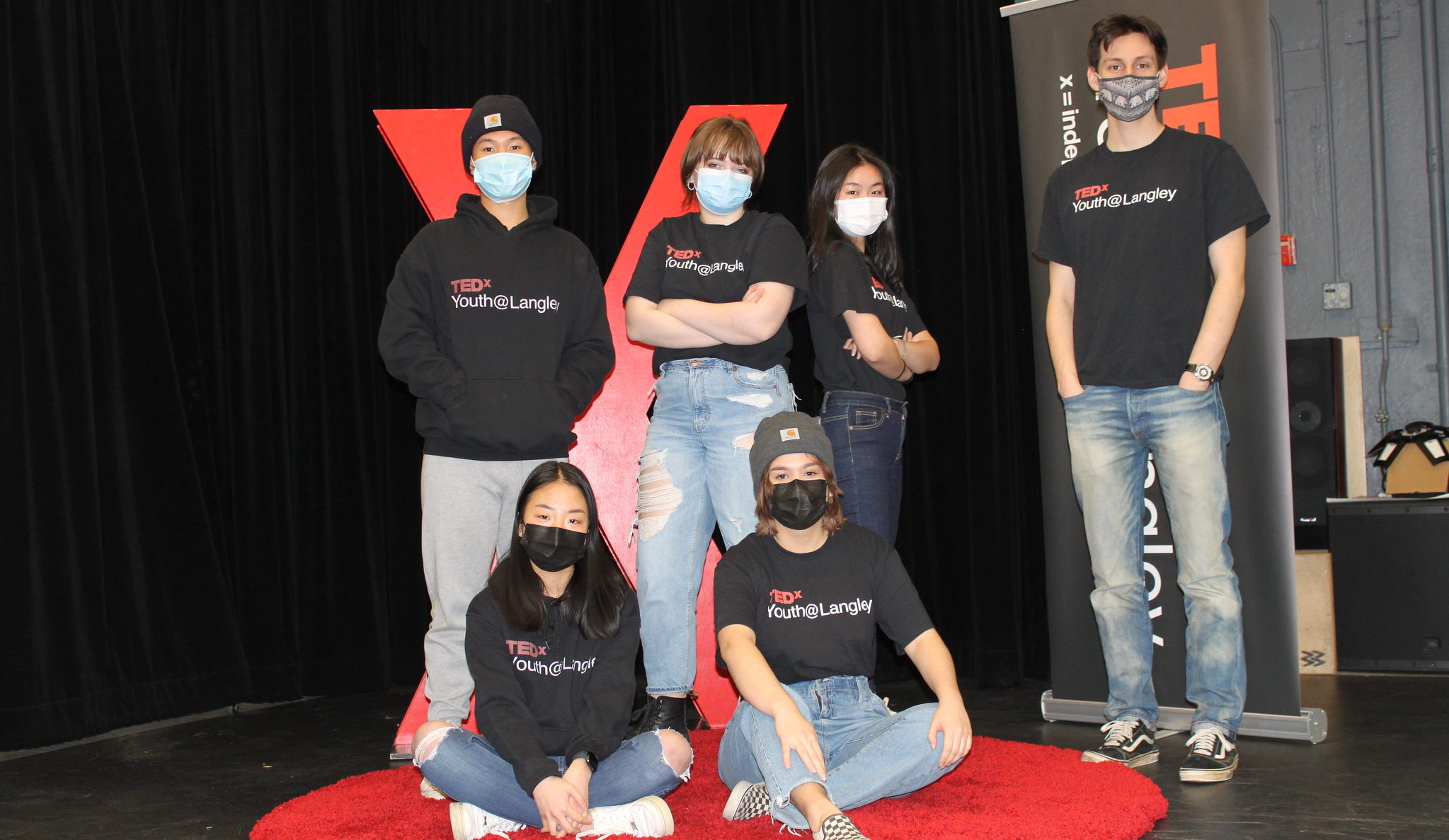 The pandemic has created many challenges, and part of that is running large events. However, a group of grade 12 students were not willing to throw in the towel.
TEDxYouth@Langley is an annual student-hosted event for Langley students to come together and share ideas. The event, which had been scheduled for spring 2020, had to be postponed due to COVID-19. The student presentations were put on hiatus until a new plan could be formulated.
Chloe Kim, the project lead for this TEDxYouth event, shares how the team worked together to finish the event a year later, recording the remaining presentations to be shared online:
What is a TEDxYouth event?
Chloe: "A TedxYouth event is a TEDx event organized by youth, or also geared towards youth. A TEDx event is a licensed, independently organized TED conference-like-event organized by volunteers, and strives to, according to the TED website, 'spark conversation, connection and community'."
What inspired you to get involved in TEDxYouth?
Chloe: "I was the project lead for this event; I recruited a student committee to organize this event. After volunteering at the TEDxYouth@Langley 2019, as well as the influence of my sister partaking in the organization of TEDxYouth@Langley a couple of years ago, I was deeply inspired and wanted to create opportunities for other youth in my community to share ideas."
Did you have a theme in mind when you organized this event? What were you hoping would be discussed?
Chloe: "Our theme was centered around education. We were hoping to discuss the barriers surrounding students acquiring a positive education experience and ways to connect engagement and connectivity of students in the community."
What challenges did you have to overcome when organizing this event?
Chloe: "There were various challenges we had to overcome as a result of COVID. Our event was scheduled for April 2020, but it got delayed for such a long time (As we finally filmed our remaining three speakers in February 2021). We originally had 7 speakers lined up; however due to the delay and due to the speakers' personal circumstances, four speakers dropped out. We also had to look for alternate solutions during COVID, which led to us filming the speakers and uploading the videos, which were the most feasible solutions.  The continuous delay was challenging for us as well as the speakers; the filming date also got delayed numerous times."
What did you learn from organizing this event? Would you do it again?
Chloe: "From organizing this event, I really learned the importance of optimism and patience. As we were ready to launch the in-person event, which is always such an amazing experience for all, the circumstances changed and an in-person event was no longer feasible. Although the virtual event is not as equally impactful as a real event, our team focused on how lucky we were to even find an alternate solution, and to even be able to organize this event, in a different manner. Although the process was difficult, I would do it again."
What is your biggest take-away from working TEDxYouth?
Chloe: "My biggest take-away from working on TEDxYouth is that adversity is inevitable in life. Everyone experiences hardship, and you only get stronger and get one step closer to reaching your goal from overcoming these hardships."
Any final comments?
Chloe: "Although this event had to occur virtually, I am glad that I was able to provide a voice to youth in the community and a chance for them to share their ideas."
Find photos of the event by visiting here.