Spread the Word to End the Word continues at DW Poppy
February 27, 2019
The continued effort to end the use of the "r" word was taken up at DW Poppy this afternoon. Chris Burton, a graduate of Poppy, visited the school to share his story.
The Spread the Word to End the Word campaign was started by Special Olympics, and was introduced to the district through Leadership Students last month.
Chris Burton is an active participant of the Special Olympics, as well as an outspoken advocate against the use of the "r" word. He plays in several sports including golf, bowling, and basketball, but that is not the only thing that defines him. He found his niche in Information Technology even after he was told he'd never find a "normal" job.
As someone with autism, Chris struggled socially in school, and was regularly put down by his peers. He encouraged students to end the use of the "r" word, which is "hurtful to anyone who is intellectually different," said Chris. "This is what they think of me," he said, "but this is not who I am." Chris overcame these difficulties, due in part to the support of the schools computers teacher, Chris Janzen.
Janzen introduced him to media and technology to which, Chris was able to turn into a burgeoning career.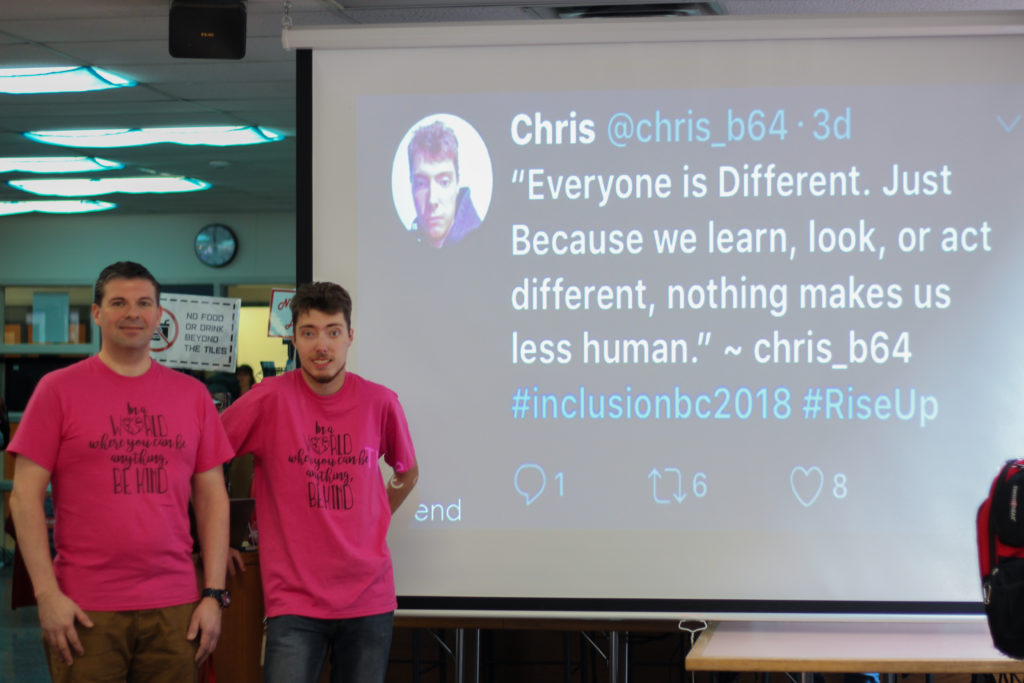 After taking a series of questions from students and staff, Chris wanted to leave everyone with the courage to stand up to end the use of the "r" word. He advised everyone to learn the meaning of the word and understand its history. Then to find alternatives that don't bring others down.