Langley Fine Arts student is recognized with Platinum at National Science Fair
July 6, 2018
You've probably not thought about the transportation of baby chickens (chicks). However, grade 7 Langley Fine Arts student, Mac Dykeman, thinks about it a lot. Recently, Mac was recognized with a platinum award at the 57th Canada-Wide Science Fair in Ottawa. She presented her project, the Safer Chick-Ments: An Innovative Solution to Reducing Stress in Chick Shipments.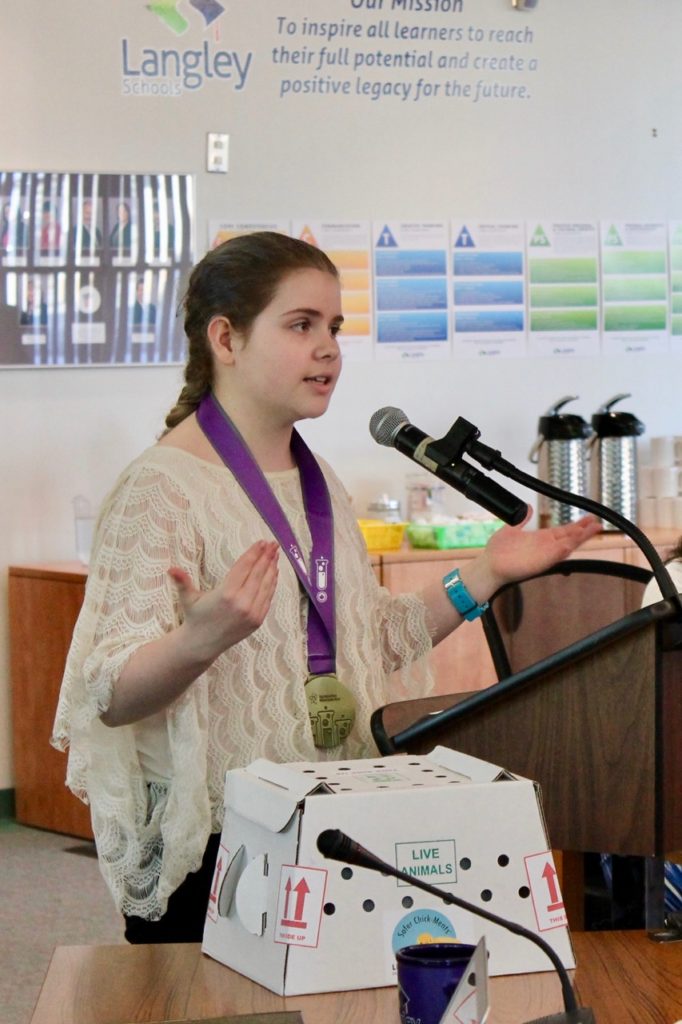 In her project abstract, Mac states that "chicks often arrive cold, underweight or injured." Because of these conditions, she designed a shipping container that will "improve shipping conditions, by lowering injury and mortality rates."
Mac will accompany Team Canada at the Intel International Science and Engineering Fair in Arizona.
The national fair saw over 500 participants in various age categories. Only three Platinum Awards were granted. The award comes with financial scholarships and grants totalling $6000.
Congratulations, Mac! You're doing amazing work!