Building a Lasting Legacy: District Athletics Evening
May 25, 2019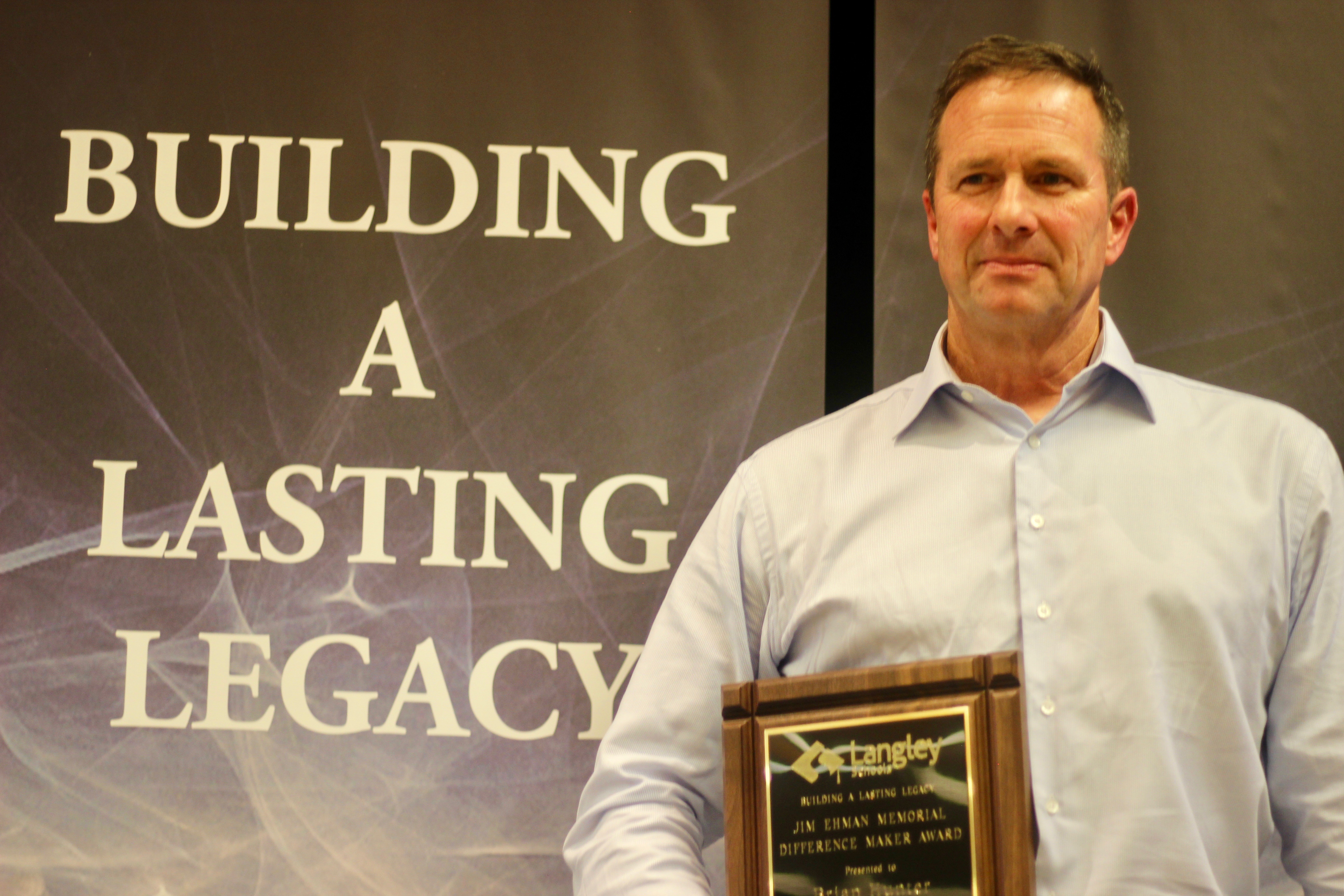 The Langley School District honoured its coaches at its 4th Annual District Athletics Evening held at the Langley Events Centre on Friday. More than 200 sports leaders packed the banquet hall to hear stories, share laughs, and learn lessons from their peers.
"Difference Maker" Award (Jim Ehman Memorial)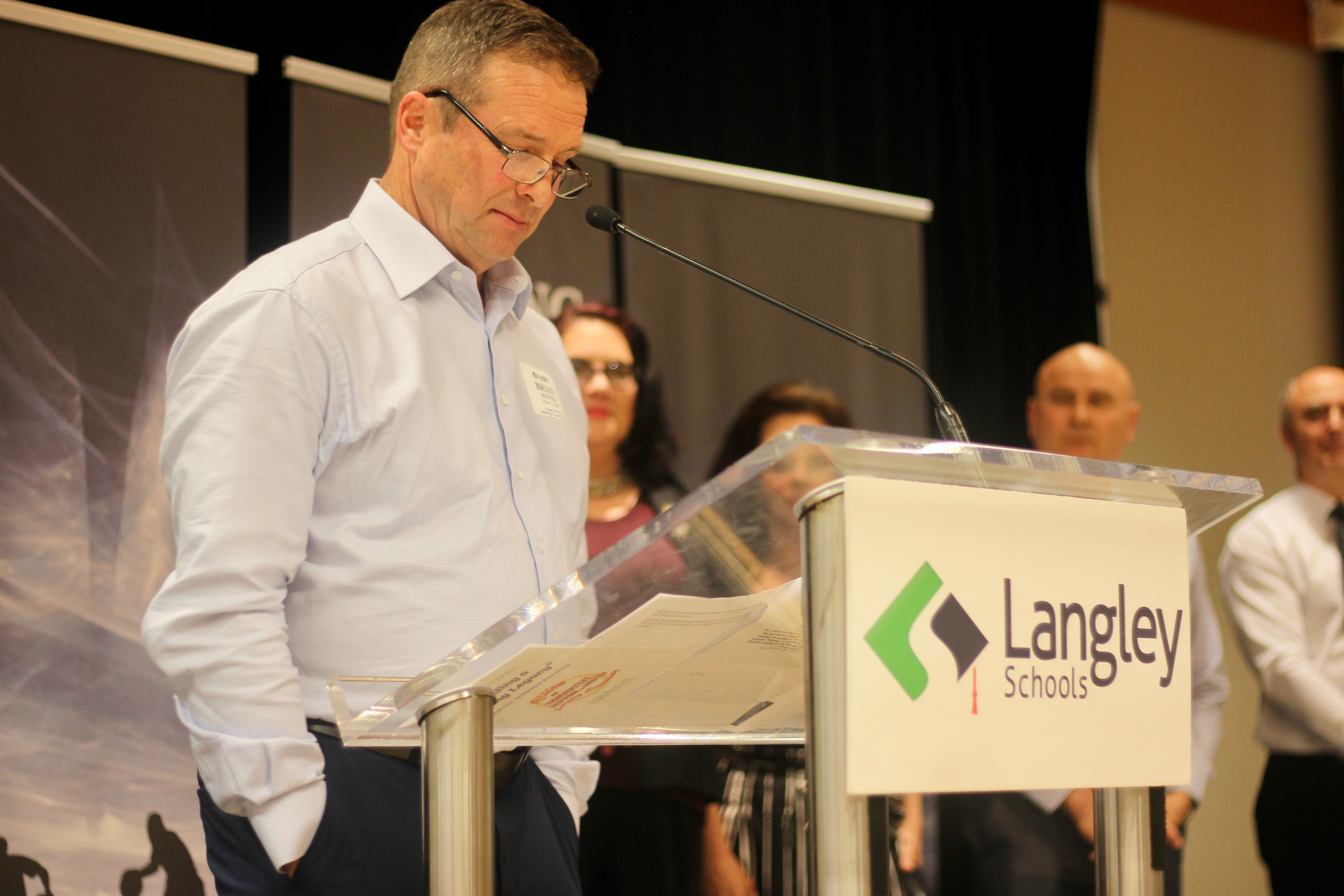 This year's recipient of the Difference Maker Award (Jim Ehman Memorial) was Brian Hunter (photo above), rugby coach at Aldergrove Community Secondary School. This award is for a coach who exemplifies the Langley School District's core values of Integrity, Courage, Community, and Excellence.  It is someone who is passionate, dedicated, and has made a significant difference in the lives of students.
As he accepted the recognition, Hunter shared his wisdom, telling the crowd of coaches, strong relationships are key to success.
"Every team that I've had the opportunity to work with a team, I've treated them as a family…If your group has that feeling of family, they're going to give more of themselves. They're going to be accountable to each other, and when needed they're going to have each other's back," explained Hunter.
Coaches Wall of Distinction Inductees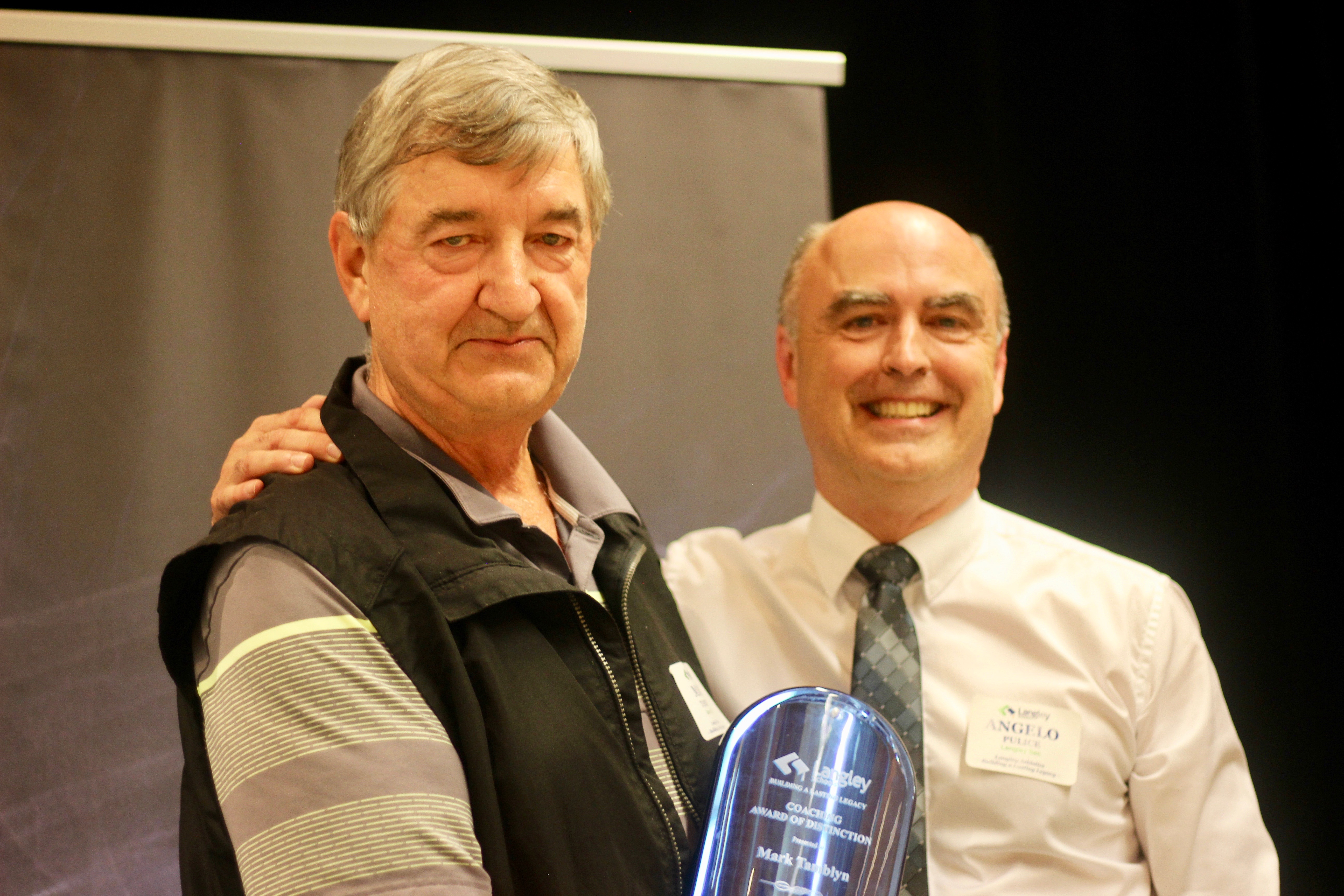 The Wall of Distinction Award is handed to a retired coach who has contributed at least 20 years of experience and has also helped in building a lasting legacy in the District. Mark Tamblyn (photo above) who was a former basketball coach at D.W. Poppy Secondary School and Brookswood Secondary School, was given this accolade.
Tamblyn shared a strong message to the younger generation of coaches.
"The newbies that are here, you are the luckiest of all because you've got the old folks, you've got the millennials. The one message I want to leave with you tonight: Find yourself a mentor if you don't have one, and that will help make you become a better coach."
Coaching Excellence Awards
A number of coaches were recognized with a Coaching Award of Excellence for their service of 10 years, 20 years, and 30 years.  Congratulations to all of the recipients and thank you to all coaches for helping all learners reach their full potential.